Lacquerbar U
We help aspiring nail technicians create art and make money, honey.
Lacquerbar U Online Manicuring Certification Program
When it comes to nails, beauty schools teach you barely enough to pass a state board test. So we created a 100% online, part-time course to teach you not only the most modern manicuring techniques, but also the business skills that will help you build a lifelong money making career.
Whether you're right out of beauty school, or a working hair stylist looking to add variety to your schedule, our 6-week program for aspiring manicurists and cosmetologists is flexible to accommodate full or part time working professionals who want to up their nail game.
Lacquerbar U is the most bang for your buck
Nail industry shows and bootcamps in LA and NYC are fun and all, but most of us ain't got time or money for that. And with Lacquerbar U, you're getting the latest manicuring techniques, nail art how-tos, salon/studio ownership do's and don'ts, social media marketing advice, and more – all in one program, accessible online, wherever you live.
We know you're trying to make more money and not just spend it, so we're offering payment plans to fit your budget!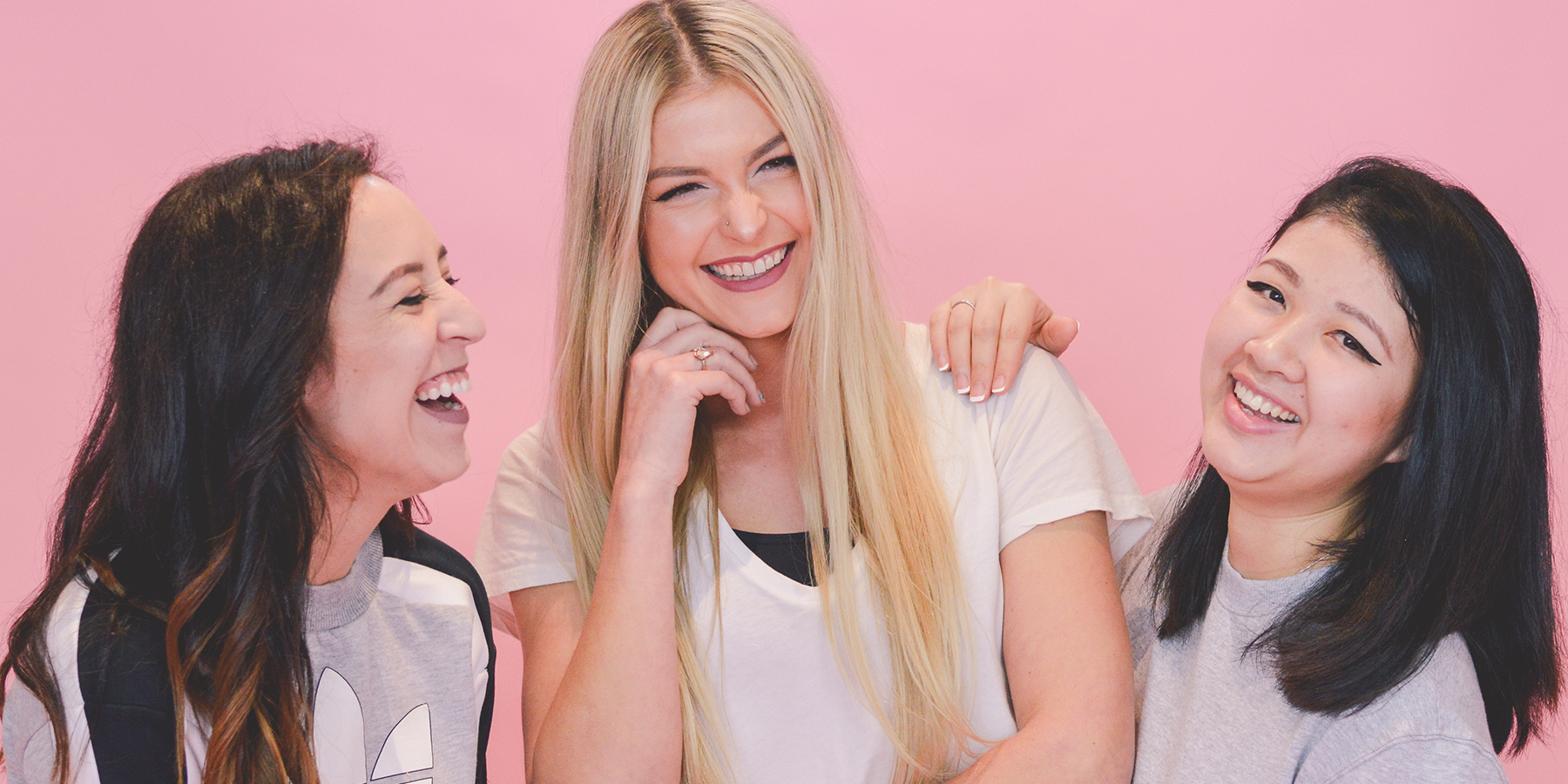 Applications Open for our Nov 4th class!
Fill out our short application to enroll in Lacquerbar U's 6-Week Online Manicuring Program. Applicants' first day of Lacquerbar U starts Monday, November 4, 2019!
meet your Industry Speakers & educators
Every week, during your 6-week program, Lacquerbar U will host two interactive, live online Q&A sessions with successful beauty founders and talented nail artists. Meet and learn from some of the best in the nail industry!
Mazz Hanna, Celebrity Nail Artist & Founder of Mazz Hanna Beauty
After spending over a decade as a Creative Director at the top advertising agencies in New York City and Los Angeles, Mazz Hanna decided to turn her passion for crystals and nail art into a full-time career. Mazz's innovative and conceptual approach of pairing crystal healing with nail styling is what led her to create the Crystal Healing Manicure™. As a certified crystal healer and aromatherapist, Mazz creates custom blended crystal elixirs based on her client's energetic needs. After much demand, Mazz decided to make these high-vibration skincare products available to everyone, and the Mazz Hanna brand was born.
Mazz's luxurious and completely customized treatments have attracted celebrity clients like Julia Roberts, Emma Roberts, Halsey and Selma Blair, and have won her a coveted Elle Beauty Genius Award. Her clients look to her to provide an elevated and restorative wellness experience beyond just a typical manicure. In addition to her extensive celebrity clientele, her work has also been featured in campaigns for brands such as Prada, Fenty Beauty, and Nordstrom, and on the covers of Harpers Bazaar and Glamour magazines.
Hemi Park, Nail artist & le chat brand ambassador
With just under 6 years of experience in her nail career, Hemi Park has built her career and branded herself around nail competitions. Hemi has competed everywhere in the states, including NAILPRO Competitions, Nailympia and NAILS Next Top Nail Artist, and marked herself as a strong art competitor. But Hemi believes that it's continuing education that changed her career path and gave her courage to push her limits. She always emphasizes the importance of education to elevate the industry standard starting from individuals like herself.
Her recent achievement includes her recent trip to Korea for promoting NAILPRO Competitions Asia-Korea 2019 as the ambassador, and her NAILS Magazine cover. She has been published and featured on multiple trade magazines including Nailholic Magazine Korea. Hemi owns her private nail studio in the SF Bay Area, and is the brand ambassador and content creator for LeChat Nails.
Greg & Habib Salo, Young Nails Founders
Greg, became a licensed nail technician after switching gears from firefighter training. He is energy personified and has a true passion for developing the best professional nail care products and education. His brother Habib, jumped in a few years later, bringing his creative mind for business, marketing and strategy. Unexpectedly, they are the perfect team. Today, more than 20 years later, Young Nails Inc., is a professional nail care manufacturing company exporting to over 40 countries worldwide and distributing domestically to over 3000 stores. Respected for their next-level product innovation and education. Their mission is to bring you the best quality products and they'll show you how to use them with incredible results. Visit youngnails.com to learn more and shop their products.
Sam Pasaye, Nailart fairy Studio owner & Freelance artist
Samantha Pasaye specializes in natural nails and freehand nail art. She kicked off her career at Olive & June Beverly Hills, where she was previously their lead and training manicurist. She is now the owner of Nailart Fairy in Los Angeles, and also a freelance artist for Dime Nails LA. You can follow her on Instagram at @nailartfairy and book appointments with her at nailart-fairy.com.
Kristin House, Lacquerbar HEad of Education & Training
As Lacquerbar and Lacquerbar U's training and education initiative leader, Kristin is no newbie when it comes to the nail beauty industry. Her experience ranges from salon management, nail brand ambassadorship, to working behind the scenes on extravagant nail artistry at fashion shows around the country. Kristin's passion for education is what drives her to ensure that Lacquerbar U is accessible, cutting edge, affordable, and convenient for everyone who has the same desire to grow.
Miya Adams, Nail artist & Luxapolish Ambassador
Miya Adams-The Nail Ritual- is a licensed nail artist and LuxaPolish ambassador from the San Francisco Bay Area. With only one year experience in the industry, Miya figured out how to turn her love for painting into a successful nail career. She specializes in free hand nail art and custom painted designs. The Nail Ritual is the place to go for the highest quality services and the newest trends in the nail industry.
Brittney chin, nail artist & business owner
Brittney Chin also known as Nailgazms! Brittney has been a licensed nail artist for four years- she's worked in a salon, suite, and now owns her small business (HUGE win for her)! Through the years Brittney has been featured in magazines and Facebook Lives, beauty Instagram pages, and even had the opportunity to be an educator. She's extremely passionate about helping others in the industry achieve their dreams! Although it's been four years, this is only the beginning for Nailgazms!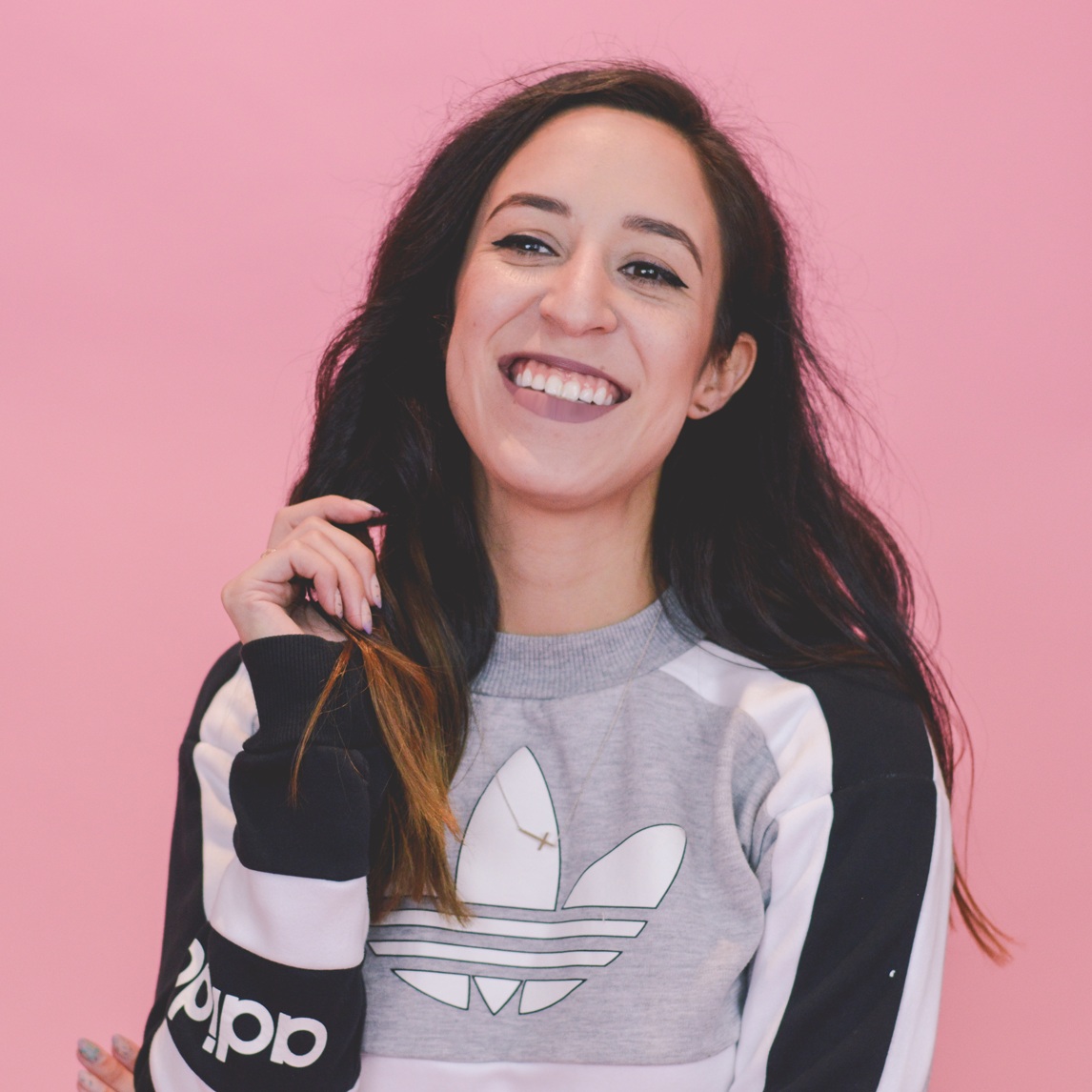 Heli Rodriguez Prilliman, Lacquerbar Founder & CEO
Heli Prilliman is the Founder and CEO of Lacquerbar, a brand marketing expert, and a founding team member at Fivestars, where she helped thousands of small businesses across the country get their customers to come back more often and spend more when they do. Lacquerbar was founded in 2016 and created to revolutionize the nail salon industry. Heli is doing this by building a #girlboss inspired, customer experience focused nail salon. To continue this vision, she launched Lacquerbar University with live online educational content. Prilliman is innovating the $20B nail industry by helping nail techs' turn their licenses into lucrative careers.
Dr. Tye Caldwell, Shearshare cEO & Co-Founder
Dr. Tye Caldwell is the Cofounder & CEO of ShearShare, the first on-demand salon and barbershop space rental app. Recognized as a tech visionary and industry pioneer, Dr. Caldwell's mission is to help nail technicians, hair stylists, and barbering professionals around the world maximize their earnings potential. By redesigning access to business-to-business tools that we don't think about until it's too late – from taxes and workspace on demand to insurance and mobile payments – Tye is enabling more than 1,200,000 licensed professionals to build their businesses on their terms, while salon and barbershop owners make money on unused space they already have. Rent salon space by the day in more than 460 cities! Learn more at shearshare.com.
LAUREL MAHA, FREELANCE ARTIST & LEAFGEL EDUCATOR
Laurel is currently operating out of her snail art salon in Oakland, California! Maha has been in the game for about 4 years, and did some of her first popups while biking across the country, stopping at art galleries and clothing boutiques along the way to help pay for the trip.
Maha still sees nail art as an art form rather than a service. She has a fine arts degree, but she says she prefers nail art over painting and sculpture because it's fun, temporary, and never goes into storage or takes up space. To top off her degree (and her natural knack for art), Laurel has trained in Japan, is a Premium Leafgel Educator, and is a Swarovski certified nail artist.
What content you'll learn each week
Week 1
Lacquerbar U is officially in session! We'll be starting off by getting down to the basics, from nail anatomy, to knowing your worth and learning how to properly price yourself.
Week 2
Time = Money. When in service you'll find yourself running into time consuming issues, in week 2 we'll guide you how to effortlessly move through these situations with our focus on manicures.
Week 3
This week our service topic is all about knowing how to give the best pedicure, an amazing massage, and touching on medical conditions to be aware of. On the business side we're giving you the down-low on clients, how to retain them, but also knowing when to call it quits.
Week 4
In week 4 we're jumping into Acrylic and Hard Gel! E-filing? We got you boo. We're also getting into the world of coworkers, communication, conflict resolution, and competition drama. Remember, we all go up together!
Week 5
Now we're getting into the nitty gritty. This week we're going over your career options, taxes, insurance, State Board, and budgeting yourself.
Week 6
In the past 5 weeks you've learned A LOT. It's now time to show you off to potential clients, this last week is all about social media and marketing yourself.
WEEKLY CURRICULUM BREAKDOWN
Both working professionals and students love our course because it can fit within their current busy schedules. At the beginning of each week, you'll be given a combination of videos and technique assignments to complete before the end of the week – so you can complete them on your own time. Then on Wednesdays & Thursdays, you'll tune in online for a 1-hour livestream, interactive lecture and Q&A session with our Head of Education & Training and a nail industry guest speaker!
Lacquerbar U Student Application
Thank you for your interest in Lacquerbar U!
In this application, we want to get to know a little bit more about YOU – the artist, the hustler, the aspiring nail tech that you are. Don't worry, this application is less about your manicuring or business experience level and more about getting to know your background and future goals.
We've packed this program with amazing content, coursework to build your portfolio, and incredible nail industry leaders to take you to the next level. Since spots are limited, we want to make sure our students are not only creative, but also team players (we all go farther when we work together!) and hella motivated to build a money making career doing what they love.
Can't pay $800 all at once? No problem hunny – once you get accepted into our program we'll be able to help you find a payment plan that works for you!
Space is limited so enroll before it's too late!
Have questions? We gotchu! Reach out to Kristin, our amazing Head of Education & Training, and she'll be able to answer your questions about the schedule, curriculum requirements, payment plans, livestream training sessions, etc. to help you make your decision to join our nail community. Email: kristin@lacquerbar.com, Call/text: (510)512-2890